Get ready for Summer! Hawaii heats up with the Summer season and the surf finishes its migration from the North to South shores. There is a lot of fun festivals and events on Oahu Hawaii during the month of June. For details check out all the dates and links below. Nature, Surf-n-Sun, Grinds, Art & Music all Jam-packed in June!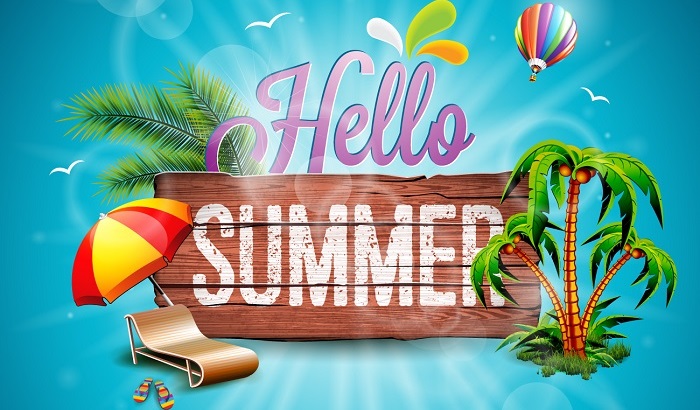 Designed by Freepik
June 1st, 8th, 15th, 22nd & 29th Foster Botanical Garden Twilight Summer Concert Series Foster Botanical Gardens 4.30 PM to 7 PM Free | Spend the afternoon in the botanical garden and then listen to some relaxing musical sounds featuring different musicians each Thursday playing various instruments such as Woodwind and Celtic Pipes.
June 1st, 8th, 15th, 22nd & 29th Screen on the Green at Waimea Valley Waimea Valley Main Lawn 7.15 PM Free | Bring the kids to watch various family friendly movies on the big screen in Waiamea Valley.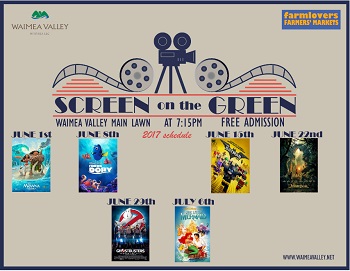 6/2 First Friday Art Walk Chinatown Area 5 PM to 9 PM Free | This event takes place the first Friday evening of every month. Neighborhood merchants including art galleries keep their doors open until 9 PM with many offering food and drink to visitors. Dont miss this fun night time event in Chinatown Honolulu!
6/3 Habilitat Luau at Kualoa Ranch Kualoa Ranch 10 AM to 4 PM $40 Adult & $20 Children, $100 Family Package | Don't miss one of the biggest Luaus in Hawaii at Oahu's Kualoa Ranch. Price includes "ono (delicious) local grinds" (8 course meal) with lots of entertainment including Taimane, Moke Boy and Peni Dean to just name a few. Don't miss it!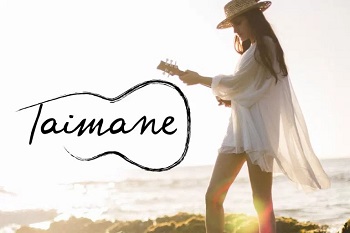 6/3 North Shore World Ocean Day Fest Turtle Bay Resort 10 AM to 4 PM Free | Various activities in the name of Malama Honua (caring for our earth & ocean). Please see the link above for details. Day also includes an Art Gallery with various local artists.
June 3rd & 4th Biggest Little Airshow in Hawaii Ford Island, Pearl Harbor 10 AM to 4 PM $5 Per Person | This airshow is in commemoration of the Battle of Midway. In addition to the usual vintage planes and jets on display, there will be an airshow with miniature remote control planes and jets. It will be barrel rolls of fun!
6/8 Waimea Valley Moon Walk Waimea Valley 8PM to 10PM $29.95 Adults & to $12.95 Child | Price includes buffet dinner at the Proud Peacock Food catered by Ke Nui Kitchen. See Hawaii nature come alive at night!
6/10 World Oceans Day Ko Olina's Grand Lawn at Ulua Lagoon 4 4 PM to 9 PM Free | Ko Olina partners with National Oceanic and Atmospheric Administration (NOAA) on a World Oceans Day Celebration. Festivities include entertainment, food booths and a showing of Disney's Moana film. NOAA has declared 2017 as "Year of the Monk Seal." Don't miss it!
6/11 – Hawaiian Steel Guitar Festival – Windward Mall, Center Court – 11 AM to 4 PM – Free | Come check out the steel guitar strumming by the famous masters such as Bobby Ingano, Alan Akaka, Isaac Akuna & Paul Kim!
June 14th, 21st & 28th Wildest Show in Town Honolulu Zoo 4.35 PM doors open and 6 PM music starts $5 Per Person | Come to the Honolulu Zoo and enjoy live local music by artists such as Kapena, Manoa DNA, Kamakakehau Fernandez. Food available and sold separately. Please check link for details.
June 15th & 29th Ke Kani O Ke Kai at the Waikiki Aquarium Waikiki Aquarium doors open at 5 PM, concerts start at 7 PM Adults $50 & Children $20 | These concerts feature some of Hawaii's top entertainers such as Jerry Santos & Kamuela Kimokeo, Osario Ohana and Streetlight Cadence to name a few. Please see link above for more details!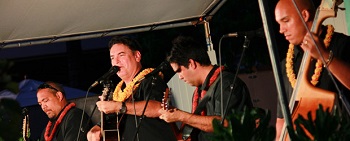 6/18 Father's Day Concert and BBQ Buffet Waimea Valley 11 AM $49.95 / Adult & $21.95 Keiki | Come join the nature, great grinds and music by Paula Fuga, Jerry Santos and Pandanus Club. Show Dad how much you appreciate him by treating him to this great Brunch Buffet with live music!
6/24 Art in a Time of Chaos Honolulu Museum of Art 6 PM to 9 PM | Come check out this mind-expanding art activity including history-changing archaeological finds from China. DJ Jem spins Chinese electro beats with Chinese lion & dragon dance performances along with Chinese Martial Arts.