After listing for just over 30 days, I was able to secure a buyer for near-asking at $1,620,000. Want to know what your home is worth? Contact me about how I can add value, list, and sell your home! Alternatively, if you are a buyer looking for a new home please get started here: Hawaii Damon Real Estate 101 Newsletter. If considering selling please continue reading below.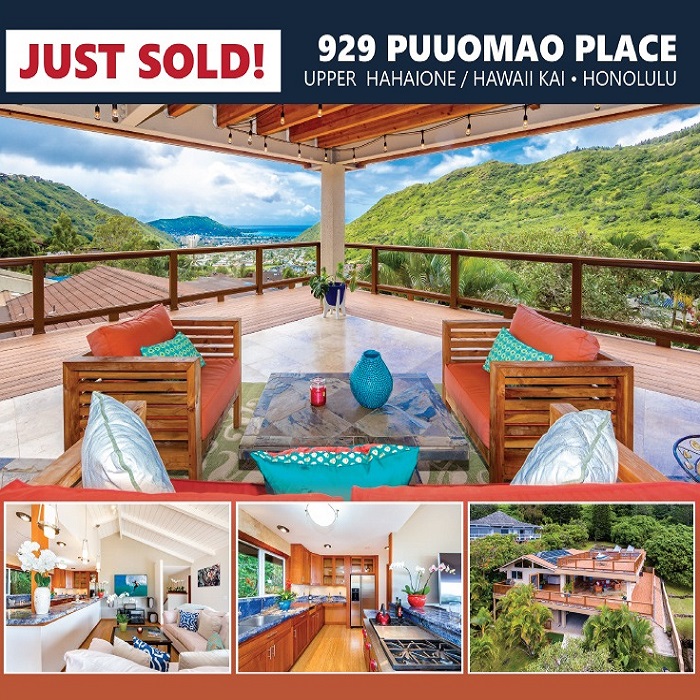 The beautiful contemporary "Just Sold" home you see featured here was entirely furnished by our team at Sachi Hawaii at no extra cost to the owner. When we stage a home we truly believe in adding elegant sophistication with subtleness allowing for prospective buyers to have a truly imaginative experience with some help. Buyers can see the decor possibilities while still imagining where some of their own furniture and possessions can fit within their new home.
With our team working for you here is what you can expect:
1) Decluttering  Guidance – This is really important so that prospective buyers can feel at home in what could possibly be their "new" home and not your "previous" home.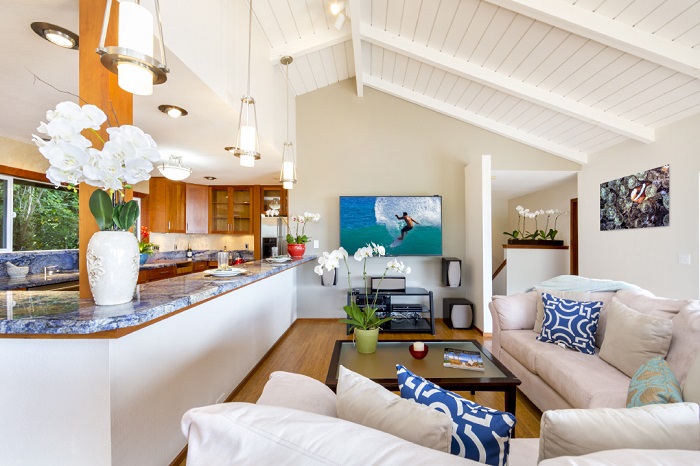 2) Staging – In order to get the above mentioned imagination with a little help going for prospective buyers, we will most likely use a combination of some of your current furniture while filling in and replacing part of it with our own staging furniture in order to set the scene just right. For the "Just Sold" home showcased here, we staged almost the entire house with our own furniture, decor, paintings, plants & flowers.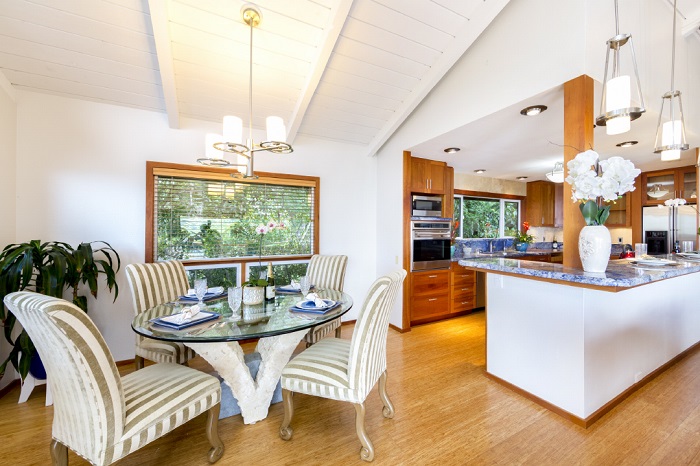 3)  On-Island Oahu & Hawaii Marketing – This would include staging and prepping for our own in-house professional and digital photography including video (see link below for this home's 60 Second Open House video). Your home will appear on the local MLS (multiple listing service) from which all the aggregators such as Trulia, Zillow etc. also receive their listing data.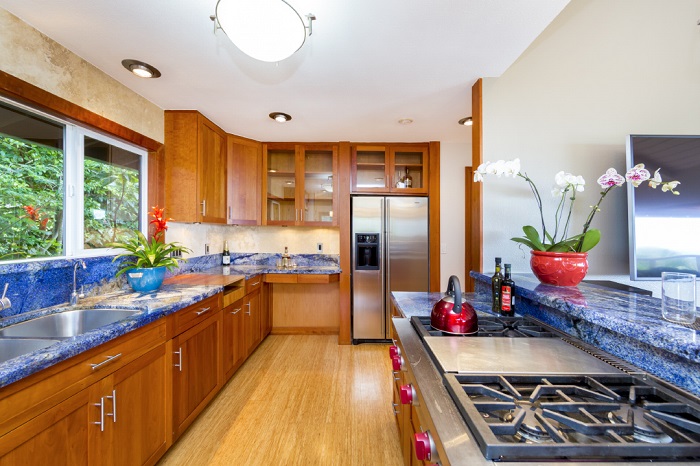 4) Brokers' & Sunday Opens, Showings – No matter how beautiful your home looks on print and the web, 99% plus of potential buyers will only decide to buy your home after seeing it in person. We will make sure the right buyers (not just any buyers) will see your home. In order to help this process our Hawaii Damon team at Sachi Hawaii pioneered the 60 Second Open House videos (please see the link below for the one for this home).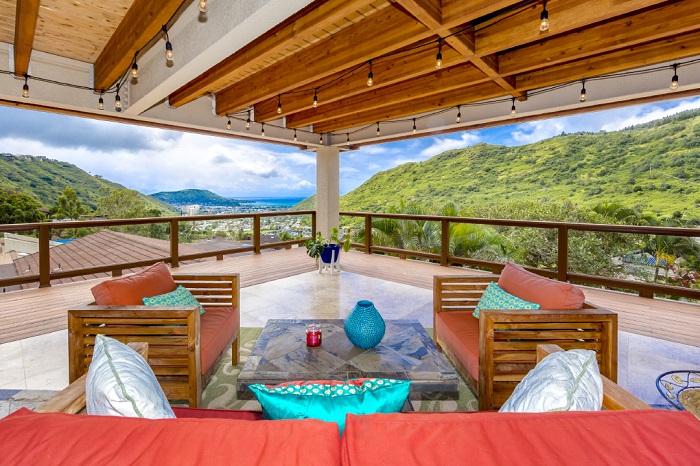 5) Web & Niche Marketing – This would include marketing your home everywhere outside Hawaii. This is truly where our company excels and is second to none. First, our specialized web targeting will get your home in front of not only those seeking a home or condo such as yours in your location but will also target those who can actually afford it. Secondly, approximately 75% of all foreign purchases of property in Hawaii was made by Japanese nationals. Our parent company, Open House in Japan will maximize exposure of your property in the important Japanese market. Most of our team, myself included, are fluent in Japanese.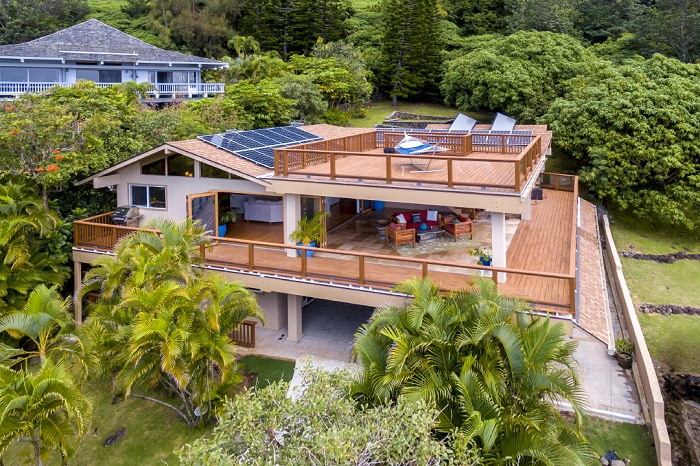 6) Finding The "Right Buyer" – Specifically this means two things. First, finding the buyers that are looking for the specific characteristics  of your home within their own specified desired parameters (location, type of home etc.). Second, it means finding the pool of buyers that can actually afford your home. The more "Right Buyers" that see your home on a Sunday Open House the higher the probability of a close to asking price. Our specialized 60 Second Open House videos help us to project your home's listing outside of Hawaii (we make both English and Japanese versions).
929 Puuomao Pl – 60 Second Open House Video:
If you are thinking about selling your home or would like to find out your home's value before deciding to do so, please do not hesitate to contact me, Damon Rhys, for a free home evaluation. Just fill in the "What's My Home Worth" section below.
If you are not quite ready yet and or you are a Buyer wanting to get more information about the Hawaii Real Estate Market in general, please sign up for the free monthly Hawaii Damon Real Estate 101 Newsletter and I will also send you links to previous months' newsletters. It offers advice and tips for both Sellers and Buyers along with analyses of many neighborhoods on Oahu. Am I in a Buyers' or Sellers' Market? This is the most fundamental question for both Buyers and Sellers to ask. You can rely on me to confidently answer that question and help you plan accordingly.
Finally, please check out some of our team's testimonials at Sachi Hawaii here: Team Hawaii Damon Testimonials
Aloha!