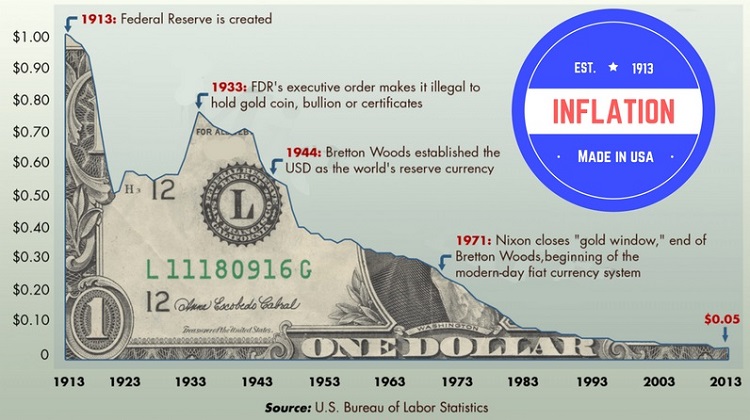 Aloha!
Inflation is finally back. I think foremost on many minds is how inflation along with Trumponomics will affect real estate in general and Hawaii Real Estate in particular in 2017 and the coming years. Please pay attention as I am going to pose a seemingly funny question:
Will Trump wind up trumpingTrumponomics?*
(pun completely intended!)
On the other hand, it is a very serious question. Let's first have a look at the basic premises of Trumponomics and how each one could affect the value of the US$, inflation and US economic growth all of which – in turn – could greatly affect sales of real estate in Hawaii. A stronger US$ portends less foreign demand of Real Estate in Hawaii while higher economic growth in the US increases demand. The Trumponomics premises:
Proposed Border Tax Adjustment – This would deter imports, lower the trade deficit and increase the value of the US$ (dollar bullish)
Repatriation of S&P 500 / US Corporate Foreign Earnings – These would have to be converted back to US$s resulting in increasing the value of the US$ (dollar bullish)
Bond Interest/Yield Differential – The US Fed is slowly increasing rates while other countries are flat or are in various stages of QE. Without getting into the mechanics, this will increase the value of the US$ (again, dollar bullish)
Corporate / Individual Tax Reform – This should spur growth resulting in increasing the value of the US$ (again, dollar bullish)
Fiscal Stimulus / Infrastructure Spending etc. – This would likely spur economic growth but further increase inflation causing the Fed to hike rates faster. As mentioned above this will increase the value of the US$ (short term dollar bullish – long term though, inflation will cause the US$ to decrease in value – dollar bearish)
Basically, all of the signals above – at least in the short term – seemingly point to a growing US economy and a stronger US$. However, President Trump and VP Pence have in recent interviews (WSJ – Wall Street Journal and a major television network) emphasized the fact they think the US$ is over-valued (too strong). Furthermore, it is apparent that the new Trump Administration will face Trumponomics headwinds from both outside his own party and within. My opinion is that we will wind up with a reduced "mini"- Trumponomics. The answer to the funny question posed above is "Yes," most likely Trump will wind up trumping Trumponomics! – intentionally or otherwise.
In my humble opinion, the US$ is already over-valued and we are seeing signs of economic life globally. Whichever the intensity of Trumponomics, I believe the US$ will gradually weaken which will be good for manufacturing and US economic growth in general. Also, long term inflation will further weaken the US$. With a weaker US$ and a growing US economy, investment in real estate in Hawaii should increase causing prices to continue to push upwards.
Where is inflation now?
Source: BLS St. Louis FED / Wolfstreet
It just picked up steam to 2.5%, the highest since March 2012! (in spite of low energy prices). By most any measuring stick – with a Fed funds rate at .75% – we are in a negative real interest rate environment (real interest rate = interest rate % – (minus) inflation %). Historically negative real interest rates have been good for real estate and precious metals as a way to preserve wealth (the yield/interest on the 10 Year Treasury is 2.42% as of this writing so right now investing in the 10 Year Treasury would squander (not preserve) wealth). Buying real estate (along with precious metals) – especially in an inflationary environment with negative real interest rates, has traditionally been the preferred way to preserve one's wealth.
On a final note, I have heard many of my Realtor colleagues – contrary to my Economist ones – voice fear of inflation and interest rate hikes as a precursor to a real estate cycle "bust." In the past this would have portended ominous clouds. However, I firmly believe – as do many of my Economist colleagues – we are in uncharted economic waters. Inflation may not spin very high in the anywhere near term because of low energy prices, higher US productivity, and low cost manufacturing countries (China etc.) are actually exporting deflation along with their manufactured goods. Inflation may max out at around 4% and instead of the Fed getting ahead of the inflation curve (positive real interest rates causing a "bust" cycle), I think we will stay behind it (the inflation curve) for quite a while (negative real interest rates are good for real estate), sort of like surfing the perfect wave! (nothing to fear).
The take-away from all of this is to not let inflation squander your wealth as we can see from the graphic at the top. The spending power of 1US$ today compared to 1913 is only 5 cents. Making good investments is the key and real estate should be at least one strong pillar of any good investment strategy. Please do not hesitate to contact me, Damon Rhys (808-358-2331, damon@hawaiidamon.com), for help in bringing your real estate goals to fruition.
Please check out my Hawaii Overseas Investors' Buying Guide which is a 4 Part Series that I published last month. Though it is written from an overseas person's perspective, the information provided will also be of great use to local buyers and investors of Hawaii Real Estate.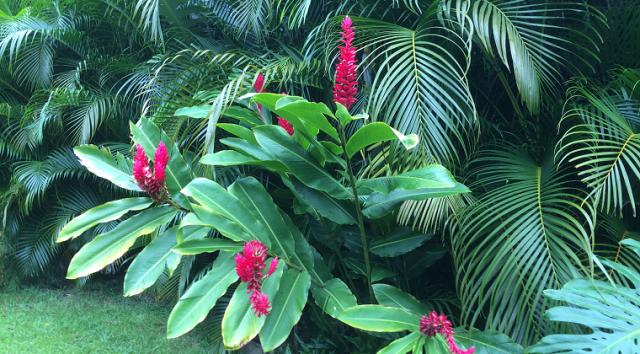 *Please let me emphasize that I am a Real Estate Professional and Economist at heart. My views expressed in my Newsletters/Blogs are completely apolitical. My passion is completely focused on analyzing the pertinent economic data and then finding and creating good value for both my Buyer and Seller Clients using a quantitative approach.
Aloha &Stay Tuned!
Damon Rhys
DISCLAIMER: This is a personal blog/newsletter/post. I disclaim liability for any damages or losses, direct or indirect that may result from use of, or reliance on, any information contained in this blog/newsletter/post, or for the accuracy of comments or opinions expressed by visitors to my blog/post. The information contained herein is deemed reliable but is not guaranteed, and the opinions expressed are mine only and not that of my brokerage firm. Any unauthorized use, modification or copying without written consent is prohibited. Posting or re-posting in entirety on any social media is hereby authorized and encouraged.