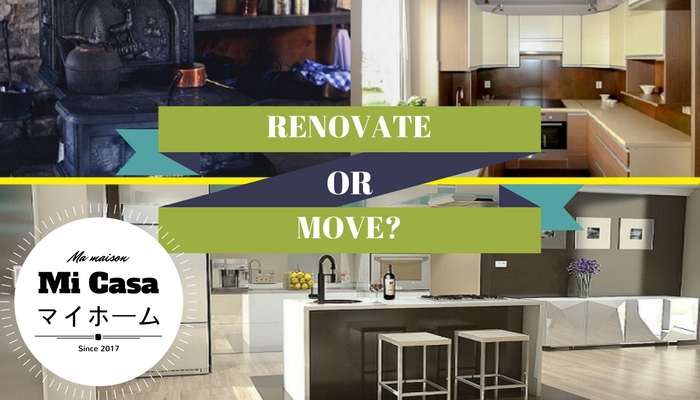 Should I Renovate my Home or Move (Up/Down-size)? I think the best way to approach this question would be to first look at it purely from an investment perspective and ask yourself this follow up question: Would the proposed renovation (including possible room addition) add positive returns for each $ invested upon resale? I will show you how to answer this question in my step by step guide outlined below! After understanding the answer to this question from the investment perspective, it will be equally as important to make sure the results match your and or your family's emotional and long-term goal objectives.
Some Basic Rules of Thumb
Most importantly keep in mind that the decision to renovate favors – metaphorically speaking – being the poorer kid (home) in the richer neighborhood as opposed to being the rich kid (home) in the lesser priced neighborhood. If your situation is the former then – Good News! – you are already looking at positive returns for each $ invested. If the latter then you are likely facing diminishing and negative returns for every dollar invested. How to determine which of the two categories you fall into?
Answer: Use the 15% property (land size) 20% indoor (interior SQF size) rule of thumb and assume diminishing returns for every $ invested start around 10% home value over the neighborhood average. Here are the steps:
1) 15% Land Size – What is your land size compared to the neighborhood and your street average? If, say, the average in both your neighborhood and your street is approximately 10,000 SQF and your home sits on land no more than 15% less than the average = 8,500 SQF, then you have passed step 1. If it is smaller than 15% less than the average (so less than 8,500 SQF in this example), you should consider trading up (selling and buying a new home).
2) 20% Home Interior Size What is the average SQF interior of the homes on your street and your neighborhood? Lets say the average is 3,000 SQF then it may not be wise to surpass building out any more than 20% of that. In this case 20% of 3,000 SQF = 600 SQF extra or 3,600 SQF in total. If your home is only 2,600 SQF and the average in the neighborhood and street is 3,000 SQF then you are probably OK to increase your SQF by another 1,000 SQF. Adding any more to your home than 20% of the neighborhood or street average then you will likely hit diminishing returns for every $ invested. In this case moving or trading up to a newer home in another neighborhood would be the better choice.
3) 10% Home Value – Your home price is mostly determined by your neighborhood and not the amount of money you put into your home. What is the average price of the homes sold in your neighborhood in the last year? Say the average in your neighborhood and street is $1,000,000 then assume your maximum resale value could possibly be 10% higher than that if you upgrade it commensurately. In this case that would be $100,000. If your home value is assessed now at the average of $1,000,000 now and you plan to do some upgrades it would be wise to not spend more than an extra $100,000.
The Emotional Part of the Equation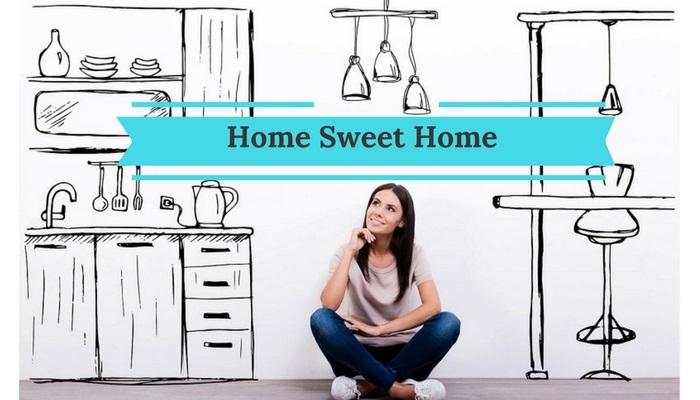 On the other hand, if you really love your neighborhood, never plan to move and this is my home sweet home forever then surpassing some of the rules of thumb above might be OK but just realize you are not adding any resale value to your home.
Lastly, kitchen and bathroom upgrades add the most value. If your home has 3 bedrooms and the average in the neighborhood is 4 then adding an extra room would be OK (assuming you are within the limits of the 3 rules above).
Down-Size – The most common case for this would be the kids growing up and moving out with mom and dad wanting to simplify their life. Fortunately in Hawaii we have an abundance of options for moving to a nice condo taking the price difference (between selling the home and buying a condo) and adding it to the retirement fund.
In conclusion – The investor perspective of the renovate or move equation can easily be measured by following the 3 steps and measurements above. However, the emotional part of the equation also has to be considered and that will differ by household given the current situation e.g. would moving entailing changing your kids' school district? etc.
The take-away – Renovate or Move? has to be carefully thought through especially the emotional part of the equation. For determination of the investor perspective part of the equation (the 3 steps above) please do not hesitate to contact me: Damon Rhys and I will do the calculations for you. For the emotional part I would be more than happy to at least help you think it through.
Aloha – Damon