In Part I of this IV Part Series I discussed the benefits of investing in Real Estate in Hawaii from a sort of "road less travel(l)ed" European perspective (investment from the Pacific Rim countries e.g. Australia, Canada & Japan is already quite significant). In Part II I presented a snapshot overview of the current investors in Hawaii properties giving compelling reasons why – though farther away from a European standpoint – Hawaii with its natural ambiance allowing for longer 2nd home stays, could also be a wonderful and rewarding investment for the "road less travel(l)ed" Europeans.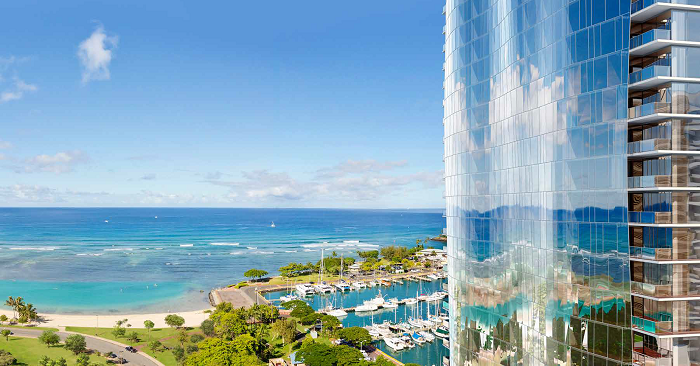 Real Estate investment in Hawaii has four distinct forms of possibilities depending on one's ultimate goals and lifestyle. I will briefly review each one of them here:
Homes – In 2016 the average monthly median sales price for a home on the island of Oahu, Hawaii was US$735,000 with luxury homes starting at about 2 times the median. The previous year (2015) the median price was US$700,000 representing an average monthly median price appreciation of 5% over the 1 year period (in part IV, I will present data showing this % increase has been quite consistent over the last 30 years). Current luxury homes on the market in the 5 main luxury home neighborhoods can be found on the AREAS section of our website.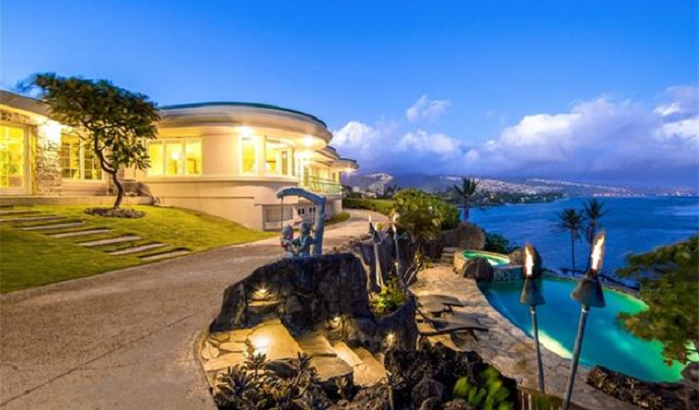 Puu Eleele St Luxury Home – Kahala / Diamond Head Area)
Condominiums – In 2016 the average monthly median sales price for a condominium was $390,000 on the island of Oahu, Hawaii with luxury condos starting at about double this amount. The previous year (2015) the median price was US$360,000 representing an average monthly median price appreciation of 8.3% over the 1 year period (again, in Part IV, I will present data showing the % increase over the last 30 years which has been fairly consistent). A comprehensive list of all the condos currently on the market on Oahu can be found on our website in the Search Condos section. Finally, there is a significant demand for let / rent (accommodation) out condos (flats) in Hawaii thus for those investors purely interested in the Buy-To-Let (Rental) investment this option is also available. In part IV I will talk about some possible Cap Rates for the Buy-To-Let (Rental) market.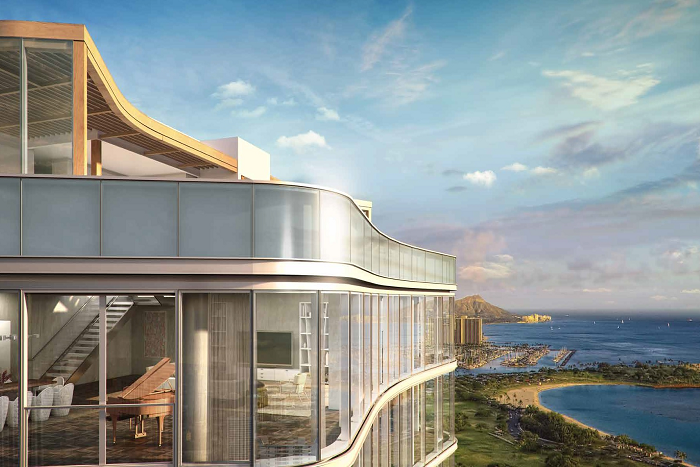 (Ward Village – Anaha Bldg. – Kakaako – Scheduled for completion August 2017)
Condotel – What is it? Basically, Condominium + Hotel = Condotel. There are several areas covering many condominium buildings in primarily the Waikiki Beach Area that are zoned for(allow) "short term – vacation rentals (flat letting)." These buildings have an internal and optional hotel management service of which owners can avail themselves. Many 2nd home owners like investing in this option as it allows them to come to Hawaii a few times per year, use their condo as they like but when they leave they can simply notify the internal hotel management that they would like to enter their unit in the hotel "pool." The hotel management then treats their condo unit as if it were a hotel room letting it (booking out) to guests. Of course the hotel management will charge a fee for this (usually a % of the monthly revenue) and condo owners will need to adhere to the room standards of the hotel (no pink walls or flamingo statues!:). Also, no personal belongings can be left in the room (some buildings will have a separate storage facility for this) after placing the unit in the hotel "pool." However, for some investors this Condotel option is appealing allowing them to use their 2nd home while in town and letting (renting out) hassle-free while they are away without having to enter into longer term rental contracts with tenants.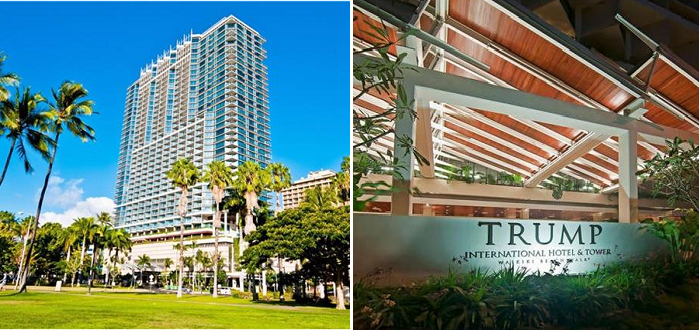 (Trump Hotel & Tower Waikiki – Luxury "Condotel")
Land / Custom Built Home – For the investor that wants to custom build their dream home, there are many on-island construction-architectural firms that can provide a turn-key service from start to finish. For land or empty lots there are basically two options:
1) Go with a newly developed luxury home area such as the Napali Haweo area (see photo below) which has empty lots for sale. Such empty lots often come utility ready (electricity, water and sewage). For the particular 11,300 SQF (1,050 M) lot shown in the picture below I represented the buyer, negotiating a final price of US$750,000 which works out to be US$714 per M.
2) There are many older neighborhoods which have both newly built homes and older ones that can be readily torn down and rebuilt. In most cases the extra cost for tearing down an older home and clearing the land is reasonable.
Construction costs are usually priced out per square foot (or square meter) and can run anywhere at the lower end from US$500 per SQF (US$5,380 per M) to as high as $1,500 per SQF (US$16,140 per M) for a top end "movie star" home such as the one shown in the rendering below (includes your own waterfall with a view of the ocean!). Most of the higher construction costs in Hawaii are due to the higher costs of getting the materials to Hawaii. I tell my continental clients to expect these costs to be about double what they would pay for on their mainland wherever that may be.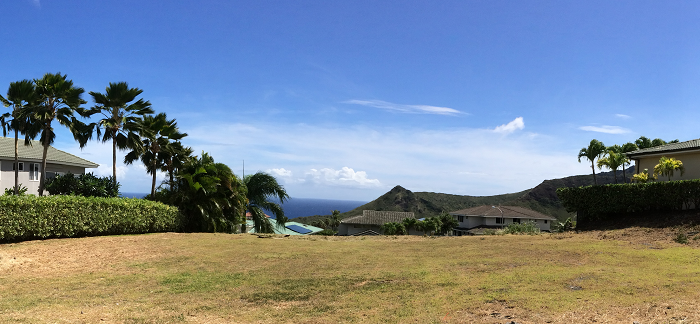 (Land with an Ocean View – Napali Haweo Area)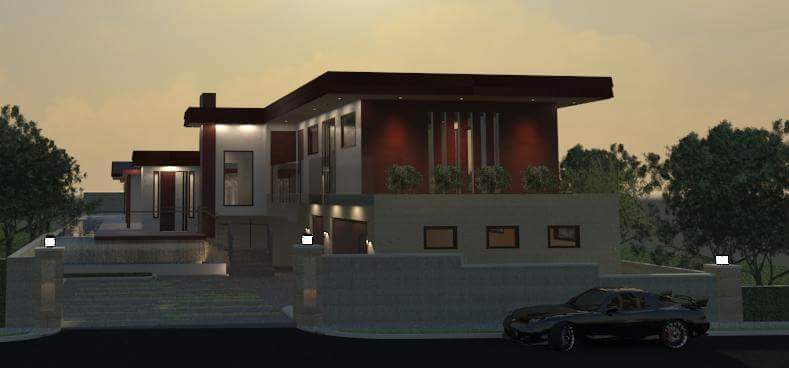 (Rendering for Custom Built Home – Kulamanu St, Kahala Area – Scheduled Completion Date: September 2017)
In Part IV of this IV Part series I will go through some important stats including historic appreciation, possible rental income, cap rates etc.. Please stay tuned in!
HAWAII OVERSEAS INVESTORS BUYING GUIDE PART 4 BY THE NUMBERS BY DAMON RHYS