What is the current profile of both national and overseas foreign investors of properties in Hawaii? In Part 1 of this 4 segment series I covered compelling reasons why investment in Hawaii Real Estate can be relatively simple and lucrative at the same time.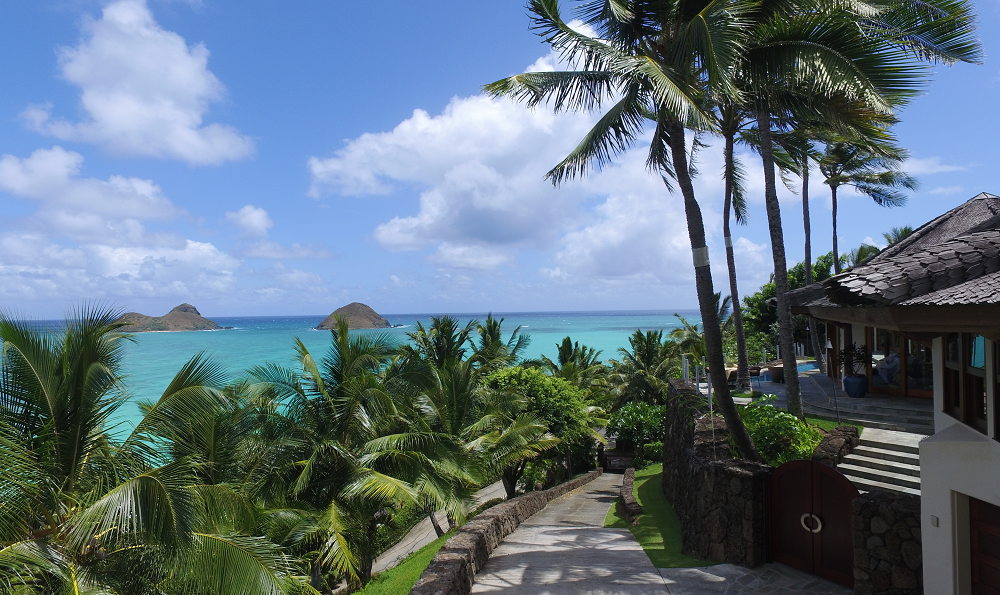 Here is a quick snapshot graphics showing the stats of foreign investors of Hawaii Real Estate courtesy of Title Guarantee during the 9 month period thru Q3, 2016: (click to enlarge).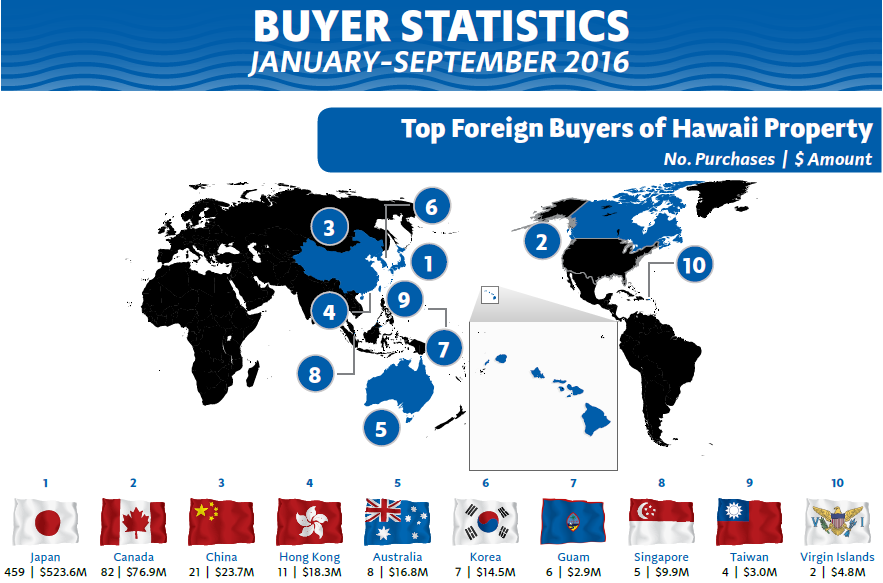 As one can see Hawaii is a major property investment hub by several Asian countries with the Japanese leading. However, Canada and Australia are standouts as well representing the English speaking countries. One obvious reason for this is the close proximity of these countries to Hawaii. However as mentioned in Part 1 of this Overseas Investors' Guide, Hawaii can be considered the "City of Atlantis" of the Pacific allowing for relatively longer stays by overseas buyers (UK, Europe etc.) of 2nd homes. The longer travel time spent by European buyers of properties in Hawaii can be made up for by much longer stays. Though the beaches are beautiful, life doesn't always have to be a beach! Hawaii has just the right mix of island beauty mixed with a melting pot of culture with some dynamics of a city sprinkled in. You will never get bored in Hawaii and you will not miss your European football either (Premier League matches can be watched via the local cable company from the comfort of your beautiful 2nd home).
For reference, below is a quick snapshot of US investors in Hawaii Real Estate by other US states courtesy of Title Guarantee. Between the foreign and US Mainland investors, the Hawaii Real Estate market is quite liquid and has plenty of room for other overseas investors who are not yet very prominent but could very well be e.g. UK, other European countries. In Part 3 I will cover the different types of Hawaii Investments including luxury homes, condos and "Condotels." In Part 4 I will talk about possible returns on investment properties in Hawaii. Please stay tuned in!
HAWAII OVERSEAS INVESTORS BUYING GUIDE PART 3 TYPES OF INVESTMENT PROPERTIES BY DAMON RHYS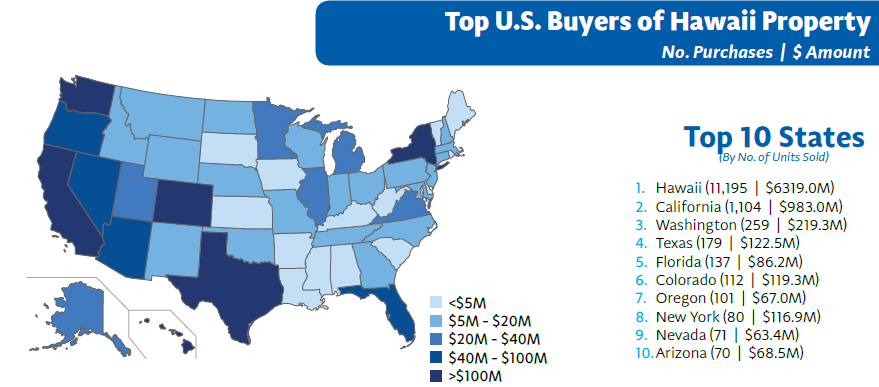 (click image to enlarge)