The Hawaiian Islands offer a plethora of investment opportunities for the overseas investor. Along with the many known reasons why investing in Real Estate in general can be lucrative such as financial leverage, capital gains, rental income etc., there are many compelling reasons why specifically investing in Real Estate in Hawaii can be exceptionally profitable. First, let's start with a basic overview of these beautiful islands floating in the middle of the Pacific Ocean: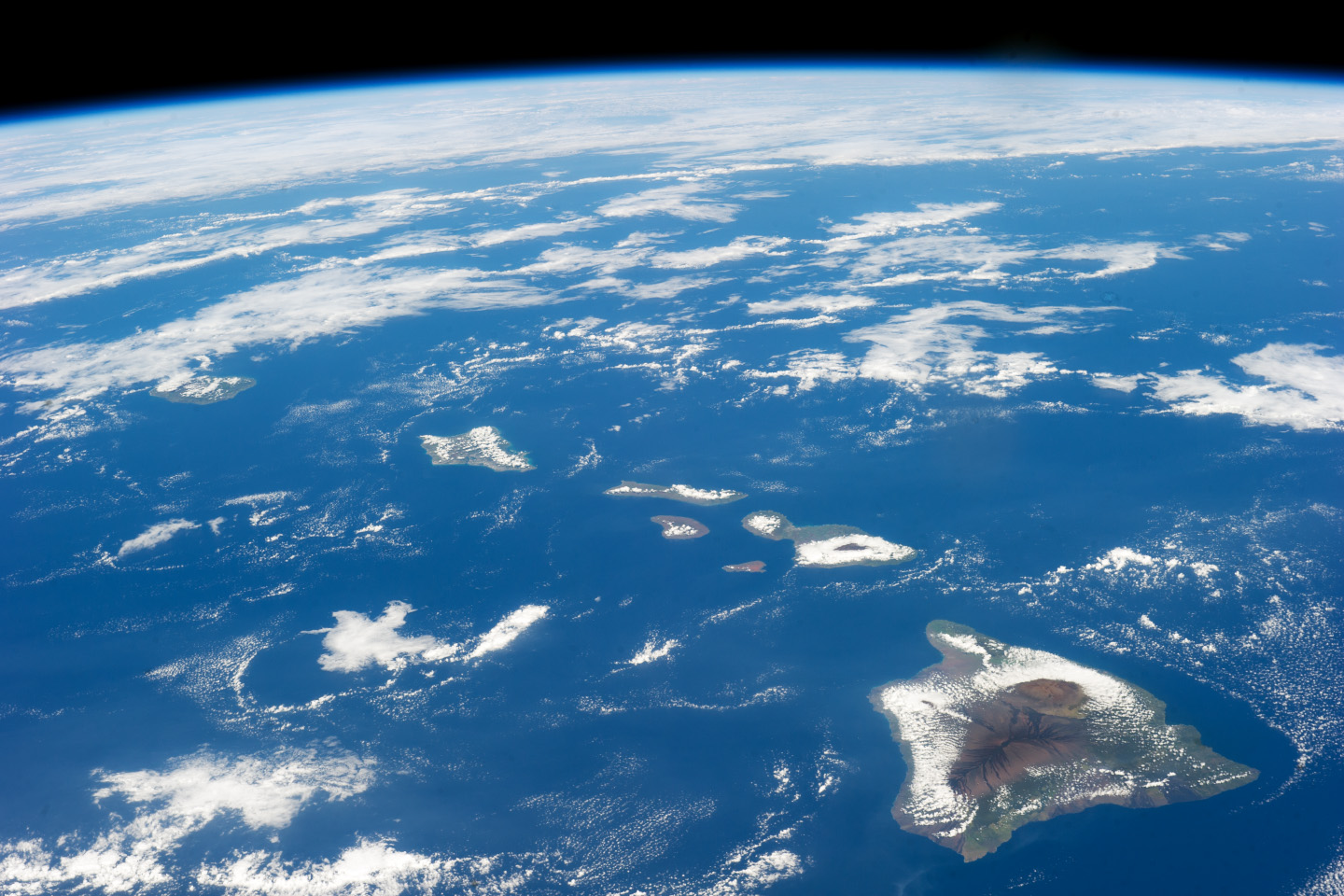 The combined land mass of the islands is 6,423 square miles (16,635 square kilometers). To put it into perspective, this would be larger than the US East Coast state of Connecticut and here is what the largest island of Hawaii (about 2/3 the total land mass) looks like on a map overlapping the cities of New York and London: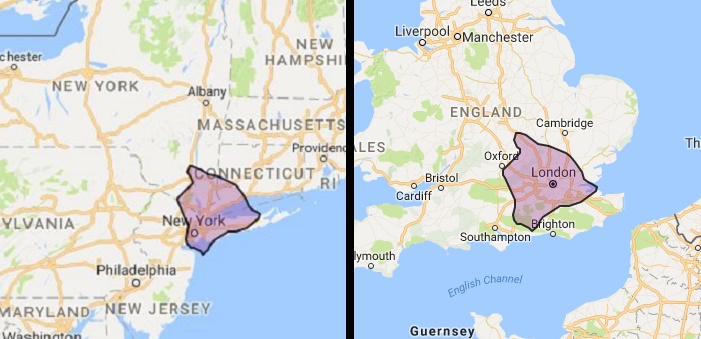 This geographical land size would be about 2 and 4 times larger respectively than the popular European Island resorts of the Canary Islands and the island of Mallorca.
What are the compelling reasons for investing in Hawaii?
1) As a US state it enjoys all the protections afforded to investors including non US nationals. Furthermore, it is very safe having among the lowest crime rates of all the US states.
2) There are virtually no restrictions in purchasing property in Hawaii for both US and foreign nationals.
3) Through a simple tax law called the "1031" (pronounced ten-thirty-one) investors can buy, sell property and then continue to re-invest the proceeds in other real estate anywhere in the US allowing for the perpetual deferment of capital gains taxes.
4) Hawaii has among the lowest property tax rates of all the US states, .6% for investment properties which, at some point, one of which could be converted to one's primary residence at which time the rate drops to .35%. For a US$1,000,000 property that would translate to only $3,500 in property taxes per year (Condotels which is a subject we will cover in the next 3 Parts of this series, the tax is 1.29%).
5) Hawaii may be the most isolated island archipelago in terms of distance to the nearest continent. However, you will not feel lonely when you get here. With double the land size of the Canary Islands (Tenerife etc.), the population of Hawaii including 2nd and vacation home owners would rival that of the Canary Islands which is just over 2,000,000. Along with the weather in Hawaii (yearly average 25.33 C / 77.6 F), this could also be considered the perfect "Goldilocks" population density – not too crowded and not too isolated – just right.
6) Life's not all a beach! With a well planned urban area on the island of Oahu, city fun and nightlife with dining at world class restaurants in the Honolulu-Waikiki ("town") area is never too far away. On the other hand, if you choose to own a luxury condo in the Waikiki-Ala Moana-Kakaako area, beautiful beaches are usually within walking distance and the countryside can be reached in as little as a 15 minutes by car. Short trips to any neighboring Hawaiian islands – all quite unique from one another – take as little as 30 mins by plane with multiple daily flights.
7) Investing in Hawaii Real Estate is relatively liquid. With a sizable off-shore investor base (from both US and non US nationals with Japanese and Canadians leading), real estate investments can be bought and liquidated with relative ease within a transparent and well but not over-regulated real estate market.
8) Financing thru locals banks is possible even for overseas buyers. Albeit expect the minimum down payment to be at least 30% to 40% and proof of financial background quite extensive, loans are often approved for foreign nationals.
9) Finally, Hawaii can be considered the modern day City of Atlantis (City of Pacifica). Though not too far a flight from Asia, it currently takes 17 hours to get here from Europe including stop-over (Hawaiian Airlines has plans to start non-stop flights to London by 2019). However, with automatic 3 month visas being the norm for most foreign visitors, world class infrastructure with just enough of a sprinkling of a city vibe, it is possible to get some work done. A lot of investors wind up making Hawaii their 2nd home. Life's not all a beach but it is not all work either! (Note that European football/soccer matches – Premier League etc.- can be viewed via digital cable from just about anywhere on the islands so you will not miss that either!).
In the next 3 installments of this Newsletter/Blog I will cover first a snapshot of the current investors followed by specific types of real estate investments in Hawaii that could appeal to off-shore investors i.e. homes, condos and "condotels" and their possible returns as investments.
Please stay tuned in!
HAWAII OVERSEAS INVESTORS BUYING GUIDE PART 2 CURRENT INVESTOR OVERVIEW BY DAMON RHYS