GREAT VALUE OAHU WAILUPE BEACH LUXURY HOME & WAIKIKI LANDMARK LUXURY CONDO IN WAIKIKI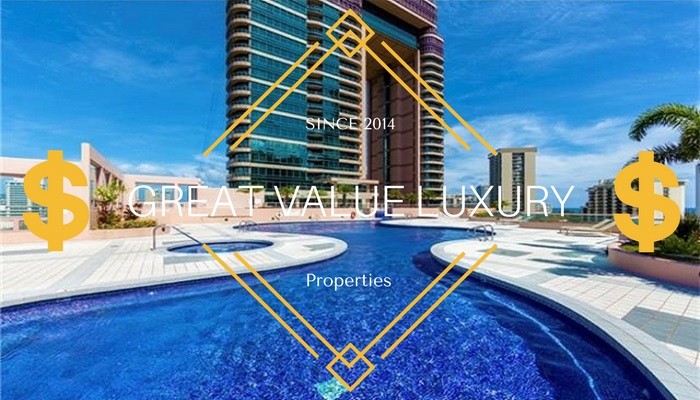 Welcome to the September 2017 edition of our very popular blog – Great Value Hawaii Luxury Real Estate! Currently most of the luxury home neighborhoods on Oahu are experiencing Buyers' Markets (defined as having more than 5 months of inventory currently on the market) with average inventory levels at 15.8 months for Oahu luxury home neighborhoods (see Latest Oahu Hawaii Real Estate Statistics). Prices are decreasing (average sales prices for homes are almost 10% less than original asking prices) making it a great time for Buyers to find good value properties in these neighborhoods. Whether you are an investor searching for a great deal or looking to trade up to a luxury home or condo, now we would be great time to purchase a home in a luxury neighborhood in Hawaii. Most median neighborhoods on Oahu in Hawaii are in extreme Sellers' markets (complete opposite from luxury home neighborhoods) with prices rapidly increasing. Selling your home in a median neighborhood and trading-up / buying in a luxury neighborhood would be a wise decision. In this section, I will feature Hawaii Luxury Real Estate, both Homes & Condos which I think offer especially great value for potential Buyers. This month features 2 properties; one beautiful beach home on Wailupe Beach and one condo building in Waikiki.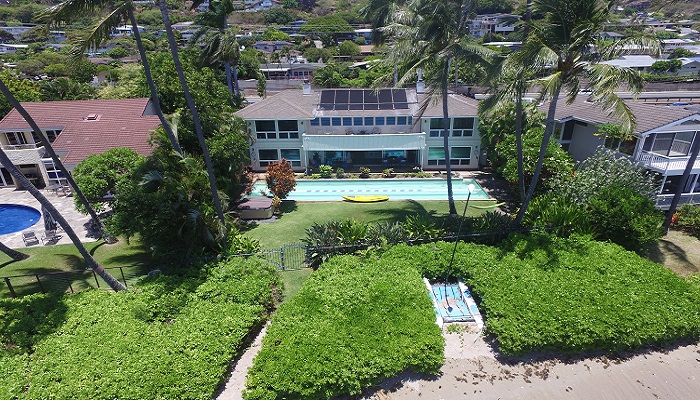 Wailupe Beach Home:
4981 Kalanianaole Hwy
Value Features:
Price $3,880,000 (tax assessed value is $4,153,700)
Gorgeous Hawaiiana beach front luxury property on the beautiful Wailupe Beach.
Chef's gourmet kitchen for entertaining.
4 Bedrooms cleverly including 2 Master Suites and 2 Guest Suites.
4,016 SQF Living incl. Lanai & 10,176 SQF Land
Backyard heated laptop that is also just steps away from the sandy beach.
Home is perfect for water sports, paddle boarding, kayaking, swimming etc.
This gem of a home on the beautiful Wailupe Beach presents great value for the luxury beach home lover.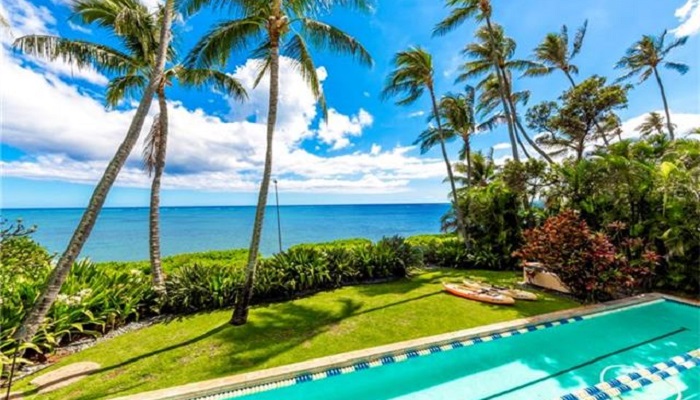 Waikiki – Waikiki Landmark Condominiums:
As of this writing there are 14 units of which 8 are 2 bedroom units with unit #2305 providing especially great value, includes two parking stalls. Located on the West side of Waikiki this building is conveniently located within walking distance of a wide range of shopping and dining options.
Value Features:
2 Bedroom units mostly in the $800K range close to tax assessed value.
Beautiful City & Mountain Views
Well developed using materials one would expect in a more expensive new development
Spacious, with just under 1,500 SQF of living space including Lanai for most of the 2 bedroom units.
Amenities abound including pool area, BB-Q, concierge, recreation area etc.
Built in 1992 the building is only 25 years old and in really good condition offering a lesser priced alternative to the newer buildings in Kakaako.
The key to finding good value in one of the relatively newer buildings in Waikiki such as Waikiki Landmark and Allure which I have previously featured, is to do due diligence and locate one that is well managed with lower maintenance fees, and will age gracefully.
If you would like to know more about these properties please contact me (Damon Rhys) for more information. Disclosure: Some properties in this section may be listed by the brokerage firm I work with, Sachi Hawaii. My goal is to give my unbiased opinion on great value Hawaii Real Estate for all brokerage firms on Oahu. In this month both properties featured here are listed by Sachi Hawaii.
Please check out this site's easy to use Search Tool to find current listings of Hawaii Real Estate now on the market. Homes for sale in Oahu and Condos for sale in Honolulu (Waikiki, Ala Moana, Kakaako, Hawaii Kai etc.) can all be found here using the Hawaii Condo Search or Hawaii Home Search tools.
Aloha!
Damon Rhys