Great Value Oahu – Hawaii Loa Ridge Home & Harbor Court Penthouse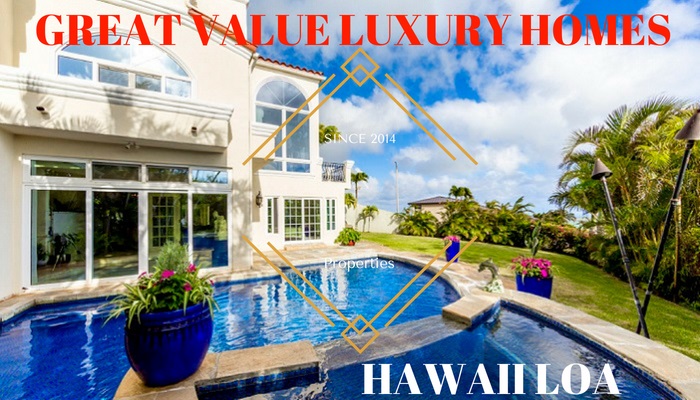 Welcome to the Fall 2018 edition of our Great Value Hawaii Luxury Real Estate where feature both Homes & Condos which we think offer especially great value for potential Buyers. Presently most of the luxury home and condo neighborhoods on Oahu are experiencing Buyers' Markets (defined as having more than 5 to 6 months of inventory currently on the market) with average inventory levels at 14.7 months for luxury homes over $1.9M (slightly down from a year ago) and 8.8 months for condos over $700K (see Latest Oahu Hawaii Real Estate Statistics). Prices are somewhat decreasing for upper end homes (final sales prices for luxury homes are on average approximately 7-8% less than the last listed MLS asking prices) and upscale condos – especially in the $1M plus range, see July's Kakaako Update – have been suffering from an over-supply in some areas making it a great time for Buyers to find great value luxury properties in general. In this month's Great Value Luxury we will showcase both a beautiful Spanish-Mediterranean style home on Hawaii Loa Ridge and a penthouse on the Honolulu Harbor bathing in opulence – both with asking prices below tax assessed values.
The first property we showcase is a luxury home on Hawaii Loa Ridge at Moaniala Place. Originally built in 1988, it was remodeled in 2003 and features 3 stories – entry level at 2nd floor – with an ocean view master resort-suite upstairs.  As of this writing there are 6.6 months of inventory on the market in this neighborhood becoming very close to a neutral market which would be 5 to 6 months of inventory. Note this is markedly lower than the 11 months of inventory (extreme Buyers' Market – see Buyers/Sellers Market Inventory – Strategize Accordingly!) reported earlier this year. Though luxury homes neighborhoods tend to be less price elastic than the median (for what this means please see this month's newsletter's main article), demand and supply are becoming more balanced though still in a slight Buyers' Market. We shall see if this a permanent trend or just a temporary reprieve when we revisit inventories again at the end of the year.
Hawaii Loa Ridge Luxury Home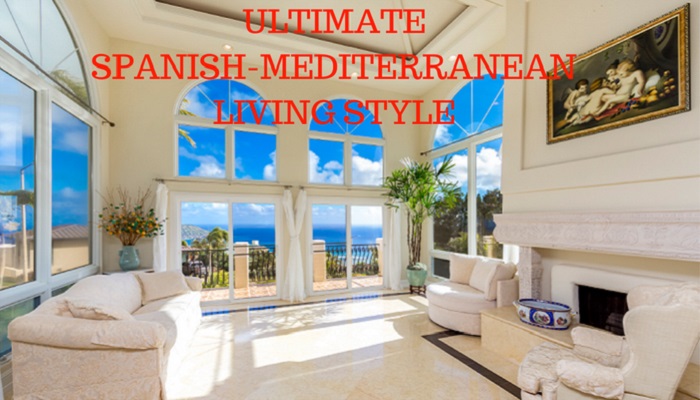 Value Features:
Priced at $2,300,000 which is below tax assessed value for this beautiful luxury home.
Stunning ocean views and features 3 stories – entry level 2nd floor – with an ocean view master-suite upstairs.
Brings Spanish-Mediterranean island-style architecture to the Pacific Ocean.
Sprawling total of 4,180 SQF indoor area including lanais with downstairs pool, BBQ in a tropical landscaped yard.
Features ceramic tile flooring, marble and granite countertops.
24 hour security in the gated Hawaii Loa Ridge community.
The home has stunning curb appeal with gorgeous stucco and red ceramic roofing in tropical setting.
Access to Hawaii Loa Ridge community park, tennis courts and clubhouse for social/private events.
This polished Spanish-Mediterranean ruby of a luxury home is on offer now at less than tax assessment. Great Luxury Value for the discerning Buyer!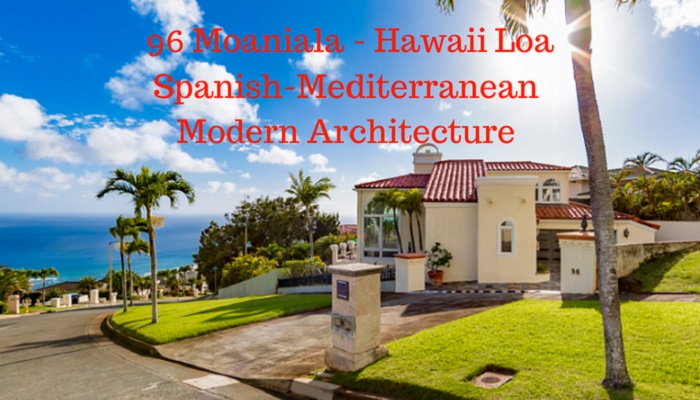 The second property showcased here is a Castle-in-the-Sky Penthouse unit in Downtown Honolulu's prestigious Harbor Court building situated right on Honolulu Harbor. Built in 1994, it is a relatively newer building (less than 25 years) where units have sold at a median price of $779K – approximately $618 per SQF –  in the last 12 months. Including one other Penthouse there are currently 6 units on the market with 8 months of inventory putting it in Buyers' Market territory (above 5 -6 months of inventory). The asking price for this Penthouse is very close to tax assessed value and in terms of $s per SQF it is very near the median which, as far as Penthouses are concerned, represents a bargain (see last month's How to Price a Penthouse). This building also located in Kakaako – South East Corner, sits with a front row seat to Ala Moana Beach Park and the clear blue ocean beyond. This well managed building has, without a doubt, suffered from the rising Ward Village Development and namely the Anaha and Waiea buildings there creating competition with a flood of new ultra luxury condos. However, there is every reason to believe that inventories may start to decrease with recent developments in Ward Village (see July's Kakaako Update for more details on developments there). From your Harbor Court Citedel-in-the-Sky Penthouse enjoy sweeping views of Harbor, Ocean and Mountain along with the New Year's Fireworks.
Downtown Harbor Court
Unit PH4102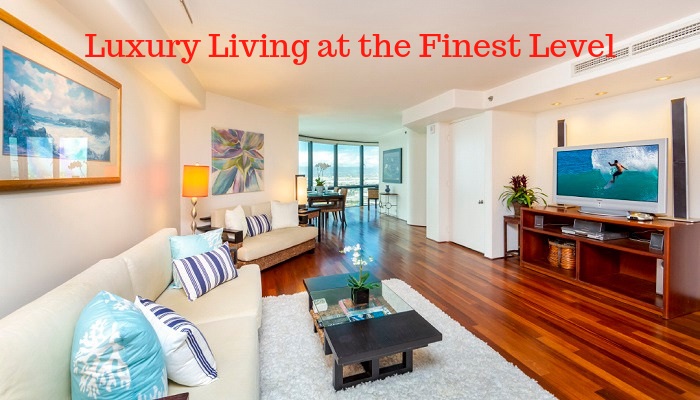 Value Features:
Priced at $1.277M for this Citadel-in-the-Sky ultra luxury 3 Bedroom Penthouse.
Stunning ocean, harbor and mountain views.
Spacious total of 1,918 SQF indoor living space, larger than most single family homes.
Asking price in $s per SQF = $665 which is not far off from the median for this building representing a bargain price for a Penthouse.
Features hardwood flooring and granite countertops.
24 hour security with Fob Keyed elevator access.
The building has stunning Citadel-like curb appeal and is centrally located for easy access to shopping, dining and downtown offices.
Amenities rivaling resort hotels with Pool, BBQ and Exercise Room.
The Harbor Court Building and this fantastic gem of a luxury Penthouse condo has undoubtedly suffered from an excess of surplus from the Ward Village. It comes close to competing with the ultra-luxury of Kakaako, perhaps falling just short of it in exuberance, but in terms of $s/SQF – prices are substantially less. As the surplus begins to recede, we may now start to see some upward pressure on prices for units in this beautiful building*.
If you would like to know more about these properties please contact me (Damon Rhys) for more information. Disclosure: Some properties in this section may be listed by the brokerage firm I work with, Sachi Hawaii. My goal is to give my unbiased opinion on great value Hawaii Real Estate for all brokerage firms on Oahu. In this month the two featured properties here are listed by Damon Rhys, Sachi Hawaii.
Please check out this site's easy to use Search Tool to find current listings of Hawaii Real Estate now on the market. Homes for sale in Oahu and Condos for sale in Honolulu (Waikiki, Ala Moana, Kakaako, Hawaii Kai etc.) can all be found here using the Hawaii Condo Search or Hawaii Home Search tools.
Aloha!
Damon Rhys
*Disclaimer: Any opinions expressed in this newsletter are that of Damon Rhys only and do not necessarily reflect the views of his brokerage firm, Sachi Hawaii Pacific Century Properties. Though knowledgeable including Management Science / Quantitative Economic Decision Science & Master (MPIA) Degrees from the University of California, Damon Rhys is a licensed Realtor in the state of Hawaii. He is not a licensed Financial Advisor. For any specific investment decisions, it is advised that one consults with a licensed financial advisor.