GREAT VALUE OAHU HAWAII LOA RIDGE LUXURY HOME & TAHITIENNE LUXURY CONDO ON GOLD COAST
Welcome to the October 2017 edition of our Great Value Hawaii Luxury Real Estate! We feature both Homes & Condos which we think offer especially great value for potential Buyers. Presently most of the luxury home neighborhoods on Oahu are experiencing Buyers' Markets (defined as having more than 5 months of inventory currently on the market) with average inventory levels at 15.5 months for homes over $1.9M in Oahu luxury home neighborhoods (see Latest Oahu Hawaii Real Estate Statistics). Prices are decreasing (average sales prices for homes are on average approximately 9% less than the last listed MLS asking prices*) making it a great time for Buyers to find good value properties in these neighborhoods.
The first property we showcase today is a luxury home on Hawaii Loa Ridge.  As of this writing there are approximately 10 months of inventory on this particular luxury home ridge putting it in Buyers' Market territory (neutral is about 5 to 6 months, below that would be Sellers' Market).  Of the 20 homes currently on the market there, 4 are just at or under tax assessed value with several more within 10% of tax assessed value (tax assessed values tend to be a year or more behind fair market values).
The second property showcased here is the lovely Tahitienne Luxury Condos on the beautiful Gold Coast which per square foot makes it one of the most expensive – and breathtaking – places on the planet.  One of the two condos in the Tahitienne featured below is actually listed below tax assessed value.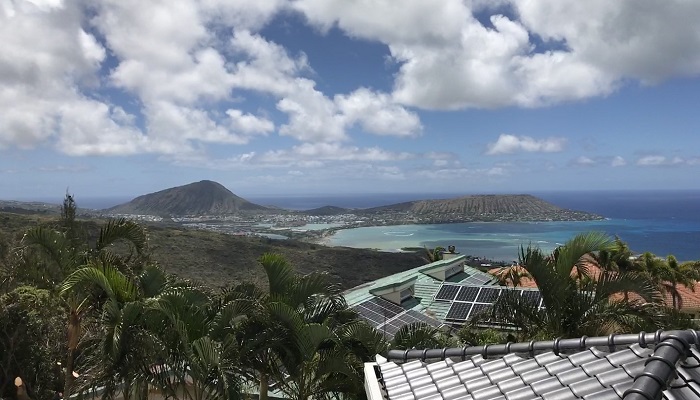 Hawaii Loa Ridge Luxury Home:
675 Puuikena
Value Features:
Price $2,200,000 (tax assessed value is $2,400,000), down from original listing price of $2,800,000
180 degree unobstructed ocean views of both Diamond & Koko Heads
Built in 1996 and designed by Fritz Johnson, architect
4 Bedrooms but also has an office and den cleverly designed with an abundance of storage space.
6,477 SQF Living incl. Lanai & 13,163 SQF Land on a flag lot
Home is within close (walking) distance of the Ridge Club making it perfect for tennis enthusiasts
Plans for installing an optional elevator can be included upon request
This gem of a home on Hawaii Loa Ridge represents really great value.  Higher definition photos of this luxury home can be found here.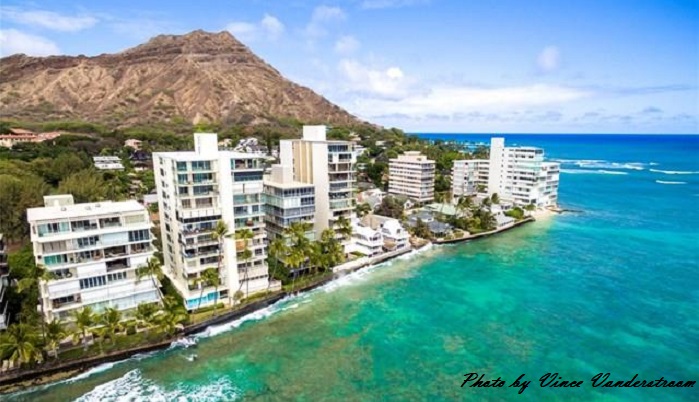 Gold Coast – Tahitienne Condominiums: As of this writing there are 3 units on the market (two are double units combining what were originally two seperate units) of which 2 units #601 and #602/702 (combined unit) are 2 bedroom units providing exceptional value. Unit #601 is listed just above tax assessed value at $1,200,00 (tax assessed value is $1,150,194) while #602/702 (combined unit) provides a spacious 2 floor configuration.
Other Value Features of these units in the Tahitienne:
2 Bedroom units with one very near tax assessed value, the other completely renovated in 2012.
Beautiful ocean beachfront views on the Gold Coast where you can see the surf right from your balcony (sleeping at night with the sound of surf in the background is truly magical)
Association of Cooperative owners offers a well managed building
The combined unit was elegantly renovated in 2012 while the other includes quality upgrades (marble floor, granite countertops)
Surf the Gold Coast or walk to Waikiki or Kapiolani Park just a few minutes away
Both units include parking while the combined unit comes with two stalls
The Gold Coast is truly a paradise thus making it one of the most expensive places on our planet per square foot.  Within that paradise is another paradise, the Tahitienne.
If you would like to know more about these properties please contact me (Damon Rhys) for more information. Disclosure: Some properties in this section may be listed by the brokerage firm I work with, Sachi Hawaii. My goal is to give my unbiased opinion on great value Hawaii Real Estate for all brokerage firms on Oahu. In this month one of the Tahitienneproperties featured here is listed by Sachi Hawaii.
Please check out this site's easy to use Search Tool to find current listings of Hawaii Real Estate now on the market. Homes for sale in Oahu and Condos for sale in Honolulu (Waikiki, Ala Moana, Kakaako, Hawaii Kai etc.) can all be found here using the Hawaii Condo Search or Hawaii Home Search tools.
Aloha!
Damon Rhys