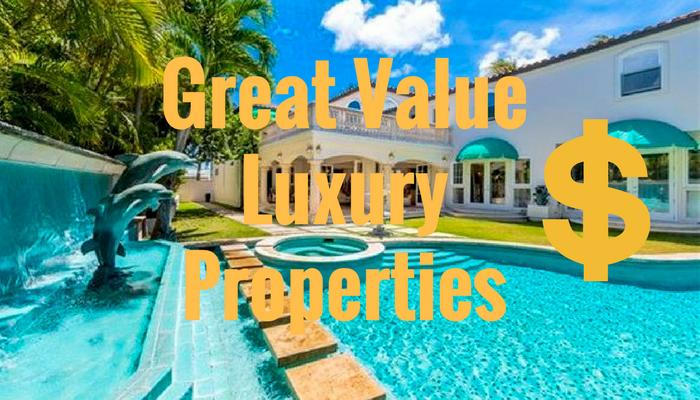 Welcome to the newest section of my monthly Hawaii Damon Newsletter – Great Value Hawaii Luxury Real Estate! From previous Newsletters we know that most of the Luxury Home neighborhoods in Oahu are experiencing Buyers' Markets (defined as having more than 5 months of inventory currently on the market). In this section I will feature Hawaii Luxury Real Estate, both Homes & Condos which I think offer especially great value for potential Buyers. This month features 2 properties; one home in Napali Haweo (Kamehame Ridge) and one condo building in Hawaii Kai on Koko Marina.
Napali Haweo (Kamehame Ridge) Home: 
120 Hanohano Pl.
Value Features:
Price $4,800,000
Asking Price Less Than Tax Assessed Value ($5,275,000)
8,698 SQF interior (including covered lanai) & 17,572 SQF land – This home is palaciously enormous!
Hawaii Kai – Koko Marina Condo Building:
Esplanade 
Value Features:
Marina, Koko Head & Diamond Head (some units) Views
Many remodeled 2 bedroom units still under $700,000 (please contact me regarding pricing for unit in link above)
Located on Koko Marina, boat slip availability (as of this writing 1 available)
This older building will probably experience price appreciation in the future (heads up investors!)
Remodeled units reaching 50%, good remodel investment to value creation parity
If you would like to know more about these properties please contact me (Damon Rhys) for more information. Disclosure: Some properties in this section may be listed by the brokerage firm I work with, Sachi Hawaii. My goal is to give my unbiased opinion on great value Hawaii Real Estate for all brokerage firms on Oahu. In this month the Napali Haweo home featured here is listed by Sachi Hawaii.
Please check out this sites easy to use Search Tool to find current listings of Hawaii Real Estate now on the market. Homes for sale in Oahu and condos for sale in Honolulu (Waikiki, Ala Moan, Kakaako, Hawaii Kai etc.) can all be found here using the Search Tool.