GREAT VALUE OAHU DIAMOND HEAD LUXURY HOME & WAIKIKI PARK HEIGHTS SEMI-LUXURY CONDO IN WAIKIKI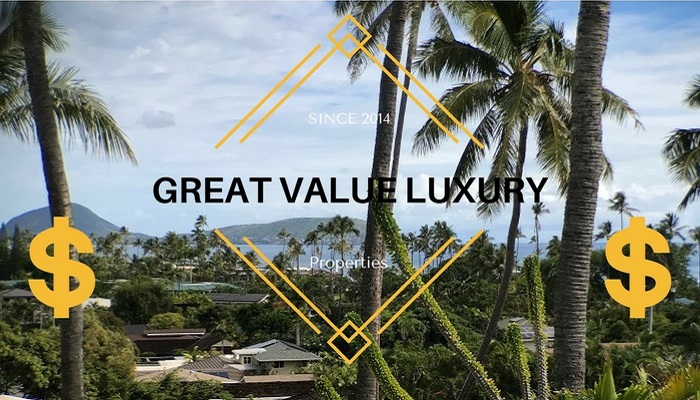 Welcome to the Dec 2017 edition of our Great Value Hawaii Luxury Real Estate! 
We feature both Homes & Condos which we think offer especially great value for potential Buyers. Presently most of the luxury home neighborhoods on Oahu are experiencing Buyers' Markets (defined as having more than 5 months of inventory currently on the market) with average inventory levels at 15.5 months for homes over $1.9M in Oahu luxury home neighborhoods (see Latest Oahu Hawaii Real Estate Statistics). Prices are decreasing (final sales prices for luxury homes are on average approximately 9% less than the last listed MLS asking prices*) making it a great time for Buyers to find good value properties in these neighborhoods. For this month's two properties are in the semi-luxury category with the emphasis on great value.
The first property we showcase is a luxury home on Diamond Head. We first wrote about this property in May and it is still on the market now so thought it deserved some extra attention and included video this time (see video link below). As of this writing there are approximately 13.7 months of inventory on Diamond Head for single family homes putting it in Buyers' Market territory (neutral is about 5 to 6 months, below that would be Sellers' Market).  Of the 24 homes currently on the market there, 8 – including the home showcased here – are under tax assessed value (tax assessed values tend to be a year or more behind fair market values).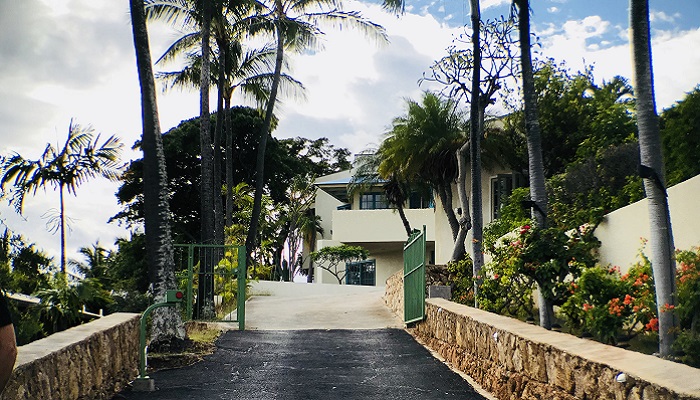 Diamond Head Luxury Home:
502 Hakaka Pl
Value Features:
Price $2,890,000
Spectacular Blue Ocean Views from almost all rooms.
Asking Price Below Tax Assessed Value ($3,127,400).
3,876 SQF Interior (including 231 SQF lanai) & 11,595 SQF Land
Split level wiht 2+ Floors
Conveniently located in the prestigious Hakaka area nestled between Kahala & Diamond Head.
High enough elevation for ocean views while still being within a comfortable walk to the white sand of Cromwell's Beach.
This conveniently located home not only has views of the ocean but is also within walking distance of the beach. At this price it represents increadible value in the presigious Diamond Head luxury home neighborhood for either a family or the savvy investor.  Live in as is or perhaps upgrade for rental and or re-sell in the the future.
The second property showcased here is the conveniently located and semi-luxury Waikiki Park Heights building in Waikiki.  The building allows short term vacation rentals making it a lucrative buy as an investment property. Recently unit #1107 which was remodeled for resale sold for $457K (co-listed by me, Damon Rhys, Sachi Hawaii).  Unit #1802 in mostly original condition (not remodeled) just came on the market for $400K making this a good value proposition property for a remodel and investment.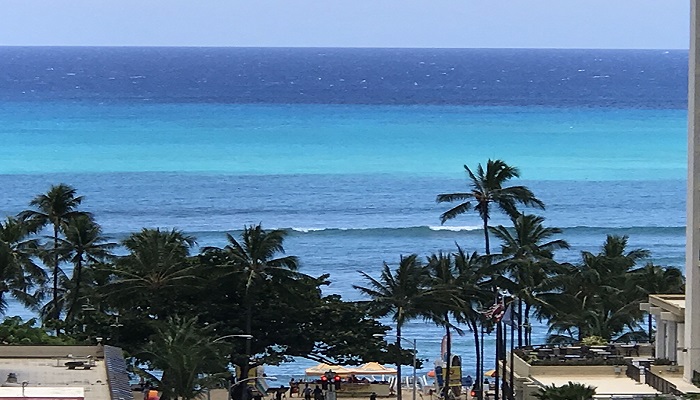 Waikiki Semi Luxury Condos:
Waikiki Park Heights
Value Features:
Corridor ocean views from many of the units, watch the surf action at renown Queen's surf spot from your lanai.
Building allows short term vacation rentals making it a good investment property for investors.
Within about 2 minutes walking distance of Waikiki Beach.
Conveniently located in the heart of Waikiki nearby a plethora of dining and entertainment venues.
Waikiki Park Heights is where the surf meets the urban dynamic lifestyle
Includes one covered parking stall
With some manageable upgrades this unit could be transformed into an awesome semi-luxury condo for urban-beach living or a great investment for the savvy investor.
If you would like to know more about these properties please contact me (Damon Rhys) for more information. Disclosure: Some properties in this section may be listed by the brokerage firm I work with, Sachi Hawaii. My goal is to give my unbiased opinion on great value Hawaii Real Estate for all brokerage firms on Oahu. In this month the two featured properties here are not listed by Sachi Hawaii.
Please check out this site's easy to use Search Tool to find current listings of Hawaii Real Estate now on the market. Homes for sale in Oahu and Condos for sale in Honolulu (Waikiki, Ala Moana, Kakaako, Hawaii Kai etc.) can all be found here using the Hawaii Condo Search or Hawaii Home Search tools.
Aloha!
Damon Rhys